Florida Family Law: What is Rehabilitative Alimony?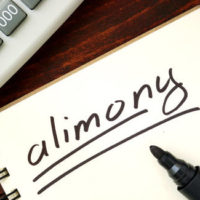 Alimony (spousal support) is often a fiercely contested issue in Florida divorce cases. One of the things that makes alimony disputes especially challenging is that the concept is not particularly well understood by the general public. For example, most people do not know that there are actually several different types of alimony.
In this post, our top-rated Clearwater alimony attorney explains the most important things you need to know about one of those types of alimony: rehabilitative alimony. If you have any questions about rehabilitative alimony that are not answered here, or if you need legal assistance, please do not hesitate to reach out to our firm today to get the high-quality legal advice that you deserve.
What is Rehabilitative Alimony? 
Rehabilitative alimony is spousal support that is awarded for the sole purpose of helping the financially disadvantaged spouse become self-sufficient. Florida courts award this type of alimony because, in many cases, one spouse will sacrifice their career or education for their marriage or their children. As such, when that marriage ends, they are entitled to some support so that they can obtain:
Education;
Training; or
Other advanced skills.

Rehabilitative Alimony Awards Vary Widely 
In the 1980 Florida Supreme Court case of Canakaris v. Canakaris, the court concluded that alimony awards should be crafted in a manner that best fits the individual circumstances of the case at hand. In effect, this means that modern day Florida courts have wide discretion when it comes to awarding rehabilitative alimony. In these cases, Florida courts will consider many different factors, including:
The financial means of each spouse;
The length of the marriage;
The sacrifices made by each spouse, especially regarding parenting; and
The viability and reasonableness of the proposed future plans of the receiving spouse.
Maximizing a Rehabilitative Alimony Award Requires Documentation 
Florida family law courts will only award rehabilitative alimony if the spouse seeking support can prove that they have a legitimate purpose for the money. This is why it is so important to work with a qualified Clearwater spousal support lawyer in these cases. To obtain a full and fair rehabilitative alimony award, you and your lawyer should create a comprehensive plan and itemized expense report that explains the exact purpose of all of the money that is being requested.
If you can prove that your former partner has the financial means, that you sacrificed your career or education for your family and you have a plan to use the spousal support to increase your economic independence, you may be entitled to rehabilitative alimony.
Contact Our Florida Family Law Attorney Today  
At the Law Office of Gale H. Moore P.A., we have extensive experience handling all aspects of alimony disputes, including those involving rehabilitative alimony. To find out more about what our family law team can do for you, please call us today at 727-584-2528 to set up your initial legal consultation. Our firm is located in the heart of Largo, FL, and we serve communities throughout the region, including in Pinellas County, Hillsborough County and Pasco County.
Resource:
casetext.com/case/canakaris-v-canakaris-1