Florida Family Law Reform: Understanding the New Rules for Durational Alimony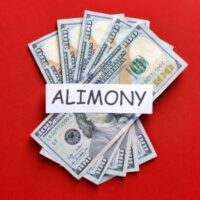 Senate Bill 1416 (SB 1416) was signed into law by Florida Governor Ron DeSantis earlier this year. The legislation reforms our state's alimony laws—including the standard for durational alimony. At the Law Office of Gale H. Moore P.A., we help people navigate the full range of divorce issues. Here, our Clearwater spousal support attorney explains the key things you should know about durational alimony in Florida.
Durational Alimony: Defined 
Alimony serves as financial support aimed at aiding a spouse with fewer financial resources either during or following a divorce. In Florida, there are four distinct kinds of spousal support. With the enactment of SB 1416, permanent alimony was abolished in Florida. Currently, durational alimony, which has a set period, stands as the state's longest-term alimony option.
 Key Factor: The Length of the Marriage 
How long does durational spousal support last in Clearwater? It depends entirely on the specific circumstances of the case. That being said, the reformed Florida alimony law puts significantly more strict limitations on the duration of durational alimony. Here is an overview of the new rules:
Marriage Less than Three Years: Durational spousal support cannot be awarded as a matter of Florida law.
Marriage Three Years to Ten Years (Short-Term Marriage): Durational spousal support is capped at 50 percent the length of the marriage.
Marriage Ten Years to Twenty Years (Moderate-Term Marriage): Durational spousal support is capped at 60 percent the length of the marriage.
Marriage Greater than 20 Years (Long-Term Marriage): Durational spousal support is capped at 75 percent the length of the marriage.
It is important to keep in mind that durational spousal maintenance is not guaranteed after a divorce in Florida. Durational alimony may not be granted at all even after a long-term marriage.
 The Amount of Durational Alimony is Limited By Florida's New Law 
How much durational alimony will be granted when it is awarded in Florida? The amount is determined by the unique details of the case at hand. That being said, Florida's alimony reform law has set new limits on the potential durational alimony awards. A durational alimony award in Florida will now be limited at the lower of the following two amounts:
The genuine, reasonable financial needs of the recipient; or
A maximum of 35 percent of the net income disparity between the two spouses.
Since durational alimony is a continuous commitment after divorce, adjustments might be made if there is a substantial and material change in circumstances. No matter the situation that you find yourself dealing with, an experienced Clearwater, FL family lawyer can help.
Contact Our Clearwater, FL Alimony Attorney Today
At the Law Office of Gale H. Moore P.A., our Clearwater spousal support lawyer is an experienced advocate for clients. If you have any legal questions about durational alimony, our family law team is here to protect your rights. Contact us today for a completely confidential appointment. With an office in Largo, we help clients with durational alimony cases throughout the region.
Source:
flsenate.gov/Session/Bill/2023/1416/?Tab=BillHistory