Five Tips for Negotiating the Best Divorce Settlement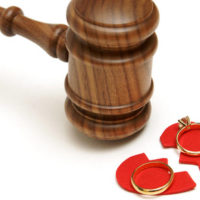 If you are going through a divorce in Clearwater, Florida, you are not alone. The Centers for Disease Control and Prevention (CDC) reports that around half of U.S. couples separate prior to their tenth wedding anniversary. Though divorce is common in our country, that does not make it any easier. Going through a divorce always comes with major challenges.
Still, not every divorce has to be a fierce and destructive legal battle. There are things that you can do to make your marital separation proceed in the smoothest and most painless manner possible. Here, our compassionate Florida family law attorney offers five important tips that will help you reach the best possible divorce settlement.
Keep the Lines of Communication Open

One of the biggest differences between a difficult divorce and a relatively amicable divorce is effective communication. If you and your partner are no longer able to communicate in a productive manner, it will be extremely difficult to work towards a viable divorce settlement. You may want to seek professional help with communication. 
Know What You Want to Achieve

You need to know what exactly you want to get out of your divorce. Whether you are a parent seeking strong custody rights, you are trying to protect certain important property, or you are simply looking for a fair distribution of the marital assets, you will not be able to get a great divorce result until you have a clear understanding of your own goals. 
Get All Your Records Organized

After emotions and poor communication, one of the biggest problems that divorcing couples run into is lack of organization. Many divorcing couples run into issues because confusion arises over their assets and debts. The good news is that this is a problem that you can avoid: please be sure that all of your financial records are well-organized. 
Be Willing to Work Collaboratively

In any divorce, there will be situations in which both parties will be able to benefit from an agreement. There are also going to the issues where the parties will need to make some sort of trade off. By working collaboratively, most couples can better move towards a successful divorce settlement. It is highly recommended that you seek guidance from a Florida collaborative divorce lawyer. 
Seek Professional Legal Representation

To get a fair settlement, your rights and interests must be respected at every stage of the process. You should never be pushed into an unfair agreement. While there are trade offs to be made, your family law rights should never be forced to take a backseat to those of your former partner. You should always be represented by an experienced Florida divorce lawyer who is prepared to advocate aggressively for your interests should settlement talks break down.
At the Law Office of Gale H. Moore P.A., our top-rated Clearwater divorce lawyer is standing by, reading to help you reach the best divorce settlement. Gale H. Moore is a skilled divorce litigator with extensive experience handling collaborative divorce, divorce mediation, and divorce negotiations. To schedule a full review of your Florida divorce case, please call our law firm today at 727-584-2528.
Resource:
cdc.gov/nchs/nsfg/index.htm