Five Things That You Might Not Know About Divorce In Florida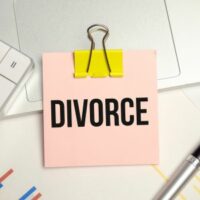 Are you preparing for a divorce in Florida? If so, it is normal to feel anxious and intimidated by the prospect. Not only are there many complex legal and financial considerations, but the emotions in a divorce case can run high. There are many misconceptions about the divorce process. In this article, our Clearwater divorce attorney highlights five things that you might not know about divorce in Florida.
One Spouse Cannot Prevent a Divorce in Florida 
Florida reformed its divorce laws many years ago to get rid of the fault-based divorce system. An important effect of this is that one spouse cannot unilaterally stop the divorce process in Florida. While an uncooperative or difficult-to-work with person can slow things down and create frustrations, they cannot stop a divorce. Under Florida Statutes § 61.052, a person can separate on the no-fault grounds that their marriage is broken. 
The Required Waiting Process for Divorce is Quick (20 Days) 
Florida has a short mandatory waiting process for divorce to be finalized. It is only 20 days. How long your divorce will actually take depends primarily on the complexity of your case and how easy it is for you and your former partner to work out your issues. An uncontested divorce will be completed far more quickly than a contested divorce. 
Divorce Litigation is Relatively Uncommon in Florida 
You have probably heard some horror stories about divorce that have gotten nasty and dragged on for months or even years. The good news is that those cases are not the standard. Although divorce is never easy, the reality is that divorce litigation is relatively uncommon. Most divorce cases in Florida are settled. 
A 50/50 Split of Marital Property is Common—But Not Guaranteed 
A divorcing couple's marital property has to be split up "equitably" in Florida. There is a general overriding presumption that a 50/50 split of the marital property is appropriate. However, that is not a guarantee under Florida law. A court can award one spouse a greater share of the marital property on equitable grounds. 
Parents of Minor Children Must Have a Parenting Plan 
There is little doubt that the divorce process is more complicated for parents who share young children. In Florida, divorcing parents with minor kids are required by law to have a parenting plan. A court will only finalize this type of a divorce in Florida when custody and visitation matters are resolved and a workable parenting plan is in place.
Set Up a Confidential Consultation With a Clearwater, FL Divorce Attorney
At the Law Office of Gale H. Moore P.A., our Clearwater divorce lawyer is an experienced and future-focused advocate for clients. If you are considering divorce, we are more than ready to help. Contact us today to set up a confidential initial family law consultation. Our law firm serves communities throughout Pinellas County, including in Clearwater, Largo, St. Petersburg, Gulfport, Dunedin Palm Harbor, and East Lake.
Source:
leg.state.fl.us/statutes/index.cfm?App_mode=Display_Statute&URL=0000-0099/0061/0061.html