Five Myths About Child Custody Laws And Child Custody Cases In Florida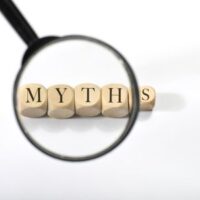 Are you getting divorced or otherwise separating from a co-parent? If so, you may have a lot of questions about Florida's custody process. There are many misconceptions about how the law actually works in our state. Within this article, our Clearwater child custody attorney dispels five of the most myths about child custody laws and child custody cases in Florida.
Myth #1: The Mother has the Primary Right to Custody
 False. Contrary to this belief, Florida law does not inherently favor either the mother or the father when it comes to child custody matters. Indeed, the United States Constitution requires the gender-neutral application of child custody and child visitation laws. A father has the equal right to claim custody of a child.
Myth #2: What the Parents Want Will Always Happen 
False. While the parents' preferences are certainly considered, they are not the ultimate deciding factors in every custody case. Our state uses the best interests of the child standard for custody cases (Florida Statutes § 61.13). A court could override parental wishes in order to protect the best interests of the child. Still, parental desires matter. They will have a big impact on your case.
 Myth #3: 50/50 Custody/Visitation is Guaranteed By Law 
False. Although the court often awards shared parental responsibility, that is different from the award of time-sharing.  There is no legal mandate for a 50/50 split in time-sharing (also known as child custody or visitation). The precise division of custody rights will be decided based on the unique circumstances of each case—again emphasizing the child's best interest. When warranted, sole parental responsibility can be granted and limited or restricted time-sharing awarded in Florida.
 Myth #4: A Written Parenting Plan is Not Actually Useful 
False. A written parenting plan serves to provide a clear guideline on how both parents will contribute to the upbringing of the child, addressing issues like education, healthcare, and time-sharing arrangements. It minimizes potential disputes and ensures consistency for the child. An experienced Florida child custody lawyer can help you negotiate a parenting plan that actually suits your unique needs.
 Myth #5: If We are On Good Terms, We Cannot Benefit from a Family Lawyer
 False. Even if parents are on good terms, it is always beneficial to consult with a family lawyer. Your Clearwater, FL child custody lawyer can provide valuable advice, ensure fair agreements, and help with complicated legal paperwork. The objective guidance from a top-rated custody lawyer can also help maintain amiability and ensure a smooth process, while ensuring that your parental rights are protected each and every step of the way.
Arrange a Completely Confidential Consultation With Our Florida Custody Lawyer
At the Law Office of Gale H. Moore P.A., our Florida child custody lawyer is an experienced and solutions-focused guide for parents. If you have any specific questions about a legal case, we are here to help. Contact us today to arrange your confidential initial consultation. Our firm handles custody cases in Clearwater and throughout all of Pinellas County.
Source:
leg.state.fl.us/statutes/index.cfm?App_mode=Display_Statute&URL=0000-0099/0061/Sections/0061.13.html