Five Common Divorce Mistakes You Should Avoid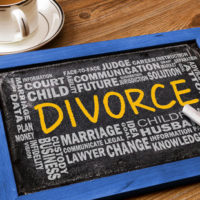 Going through a divorce can be stressful and overwhelming. If you are preparing for divorce in Florida, it is essential that you know how to protect your emotional well-being, your family, and your legal rights. Unfortunately, many people make mistakes in divorce — as a consequence, the process becomes even more difficult. Here, our experienced Clearwater divorce attorney highlights five common errors that could potentially hurt you in your divorce case.
Five Divorce Mistakes You Do Not Want to Make
Acting Out of Anger or Emotion

If you are going through a divorce, it is normal to be frustrated, even angry. You have every right to let your emotions out. That being said, the legal process is not the appropriate venue for doing so. When going through a divorce, you need to ensure that you are making rational, careful decisions that protect your rights and interests. 
Failing to Organize Your Documents

In many divorce cases, parties end up in trouble because they failed to get organized. If you are getting divorced in Florida, it is imperative that you carefully gather and organize all relevant financial and legal documents and records. When you have this information in hand, get it to your attorney. Your lawyer can help you figure out how to fill in any remaining gaps in your evidence. 
Putting Your Children in the Middle

For parents of young children, a marital separation should be handled with an extra level of caution and sensitivity. It is no secret that divorce can be hard on children. However, there are steps that you can take to make the process much easier. According to a study published within the Journal of Marriage and Family, children fair far better in divorce when their parents work to create a positive atmosphere that insulates them from serious conflict. 
Posting About Your Divorce on Social Media

One of the biggest divorce mistakes in the modern world: posting about your marriage or your case on social media. Your social media posts can be used against you in your family law case. To protect your legal rights, it is generally best to stay off of social media while you are going through a separation. 
Waiting Too Long Seek Professional Legal Help

Finally, many people in Florida wait too long to seek legal help with their divorce. If you are considering filing for divorce or you were just served with divorce papers, you should contact an experienced Largo, FL divorce attorney as soon as possible. Your lawyer will be in the best position to assess your case, understand your goals and objectives, and help you take the appropriate action to protect your family, your finances, and your future.
Speak to Our Largo, FL Divorce Lawyer Today
At the Law Office of Gale H. Moore P.A., our Florida divorce attorney is a compassionate, effective advocate for clients. We understand the importance of finding practical and personalized family law solutions. To set up a completely confidential consultation, please call our legal team right away. With a law office in Largo, we represent clients in Clearwater, Pinellas County, and throughout the region.
Resource:
onlinelibrary.wiley.com/doi/10.1111/j.1741-3737.2000.01269.x/full
https://www.galehmoore.com/what-happens-to-your-inheritance-when-you-get-divorced-in-florida/