Family Law In Florida: Can You Appeal An Unfavorable Judgment?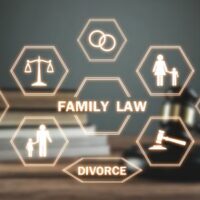 Going through a divorce, child custody case, or other family law dispute is never easy. The end of the legal process can bring a tremendous sense of relief—that is unless you receive an unfavorable decision from a judge. This raises an important question: Can you appeal an adverse judgment in a family law case? The answer is 'yes'—though there are a number of different factors that should be considered before doing so. In this article, our Clearwater family lawyer highlights the key things to know about appeals in Florida.
Many Family Law Rulings Can Be Appealed 
Similar to most other types of civil legal matters, many family law judgments in Florida can be appealed. You could potentially appeal an adverse court decision regarding:
Property division;
Debt division;
Spousal support (alimony);
Child custody;
Child visitation; and
Child support.
An Appeal is Not a Re-Trial: Different Legal Standards Apply 
Appellate courts work differently than trial courts. The American Bar Association (ABA) explains it well: "An appeal is not a retrial or a new trial of the case." Put another way, an appeal is not a shot to get a new hearing for your family law case simply because you are unhappy with the court's decision. Instead, the family appeals process in Florida exists to provide people with an opportunity to challenge clear legal errors or other material mistakes in the legal process.
Appeals are Not Advisable in Every Case: You Need Grounds for Appeal 
To bring a successful appeal, you must have grounds for an appeal. Appellate courts in Florida generally do not hear new evidence. Instead, they are mostly restricted to reviewing the court record from the original trial. If there was a misapplication of law or other major flaw in the trial court's process, an appeals court can take action to remedy the matter. It could potentially grant a new trial or otherwise remand the case to correct the problem.  
Strict Deadline to Appeal in a Family Law Case in Florida 
Appeals are very much time-sensitive. In Florida, parties have tight deadlines to file an appeal. The first step in appealing an adverse decision is submitting a type of legal filing called a notice of appeal. As a general matter, a notice of appeal must be submitted within 30 days of the date that the initial decision was entered. If you fail to appeal a family law judgment in a timely manner, you could miss out on your chance to do so.
Schedule a Confidential Consultation With a Florida Family Law Attorney
At the Law Office of Gale H. Moore P.A., our Florida family lawyer provides solutions-oriented legal advocacy to clients. If you have questions about the family law appeals process, we are here to help. Call us now or connect with us online for a strictly confidential case evaluation. With a law office in Largo, we provide family law representation throughout the region, including in Clearwater, Largo, St. Petersburg, Tampa, Dunedin, New Port Richey, Tarpon Springs, and Feather Sound.
Resource:
americanbar.org/groups/public_education/resources/law_related_education_network/how_courts_work/appeals/