Family & Divorce In Florida: How Do I Determine My Present Monthly Gross Income?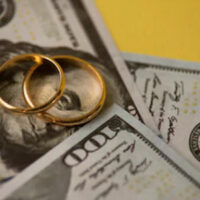 Are you going through a family law case in Florida? Whether you are involved in a divorce, custody & visitation case, or a child support dispute, you may be required to complete a family law financial affidavit. Essentially, this is the official legal form that you must use to provide financial disclosure to the other party.
The concept is relatively straightforward: Each party must provide accurate information regarding their current financial situation. However, completing a financial affidavit can be complicated. Here, our Clearwater family lawyer explains how you use this form to determine your present monthly income.
Family Law Financial Disclosure in Florida: Monthly Gross Income 
In order to determine the appropriate property distribution, spousal support obligations, and/or child support payments, a Florida court may review each party's monthly gross income. Simply defined, monthly gross income is how much money you take in each month, before any taxes or deductions are taken out. In Florida, monthly gross income is about more than wages. It is a comprehensive measure. Among other things, your monthly gross income includes:
Hourly or salaried wages earned from employment;
Bonuses, commissions, or other work-related income;
Interest, dividends, or other related earnings;
Gains from trusts or other capital holdings;
Rental income received from real property;
Unemployment benefits;
Disability insurance benefits, including SSDI or SSI payments;
Retirement benefits, including pension distributions;
Financial disclosures can be among the most complicated aspects of a family law case. You may need assistance completing your financial affidavit forms. Alternatively, you may have questions about your former partner's form or you may believe that they have provided inaccurate or incomplete information. Regardless of the specific circumstances, a skilled family law attorney can help. 
Net Income Will Also Be Calculated 
As noted previously, gross income is a comprehensive measure. It is everything that a person earns or receives, before any taxes or deductions are taken out. The financial affidavit form asks parties to report their gross monthly income. In addition, the form also includes a section for net monthly income. Within this section of the document, the parties should list their qualifying deductions, including:
Income tax payments;
FICA (payroll) tax deductions;
Health insurance/retirement contributions; and
Court-ordered child support/spousal support payments that were actually paid.
After the net income section of the Florida family law financial disclosure form, there is a section for listing expenses. Expenses include ongoing monthly costs—from rent/mortgage payments to child-related costs. 
Contact Our Florida Family Law Attorney for Immediate Help With Your Case
At the Law Office of Gale H. Moore P.A., our Clearwater family lawyer is a passionate, trustworthy advocate for clients. If you have any specific questions or concerns about financial disclosures, we are here to help. Contact us today to arrange your completely confidential initial consultation. Our firm provides reliable marital & family law services in Clearwater and throughout the surrounding area, including in Largo, New Port Richey, Tarpon Springs, Indian Shores, and Belleair.