Domestic Violence Restraining Orders In Florida: Frequently Asked Questions (FAQs)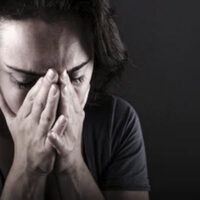 Domestic abuse and family violence remain serious problems. According to data provided by the Florida Attorney General, there are approximately 120,000 incidents of domestic violence reported to authorities in the state each year. The true toll of domestic violence is undoubtedly far larger—studies consistently show that domestic abuse is systematically underreported.
In Florida, domestic violence victims can seek protection through the civil legal process. A domestic violence restraining order (protective order) can provide immediate protection. Here, our Clearwater domestic violence family law attorney answers some of the most frequently asked questions (FAQs) about restraining orders in Florida.
How Does a Domestic Violence Restraining Order Work in Florida? 
A domestic violence restraining order (protective order) is a legal tool that is designed to provide immediate protection to victims of domestic violence and/or to people facing an imminent threat of domestic violence. An order will typically require the person it is being placed against (accused) to avoid contact and communication with the petitioner (victim).
Does It Take a Long Time to Get a Domestic Violence Restraining Order? 
No. In Florida, you can get a temporary (ex parte) domestic violence restraining order put in place almost immediately. You do not have to notify the perpetrator that you are seeking protection before you file. You can petition for an ex parte protective order based entirely on the petition that you submit to the judge. You will not have to testify at this time. You must present valid allegations of an "immediate and present danger" of domestic violence. 
How Long Does an Ex Parte (Temporary) Restraining Order Stay in Place? 
Under Florida law, your temporary protective order against domestic violence will be granted for a certain number of days. The initial temporary order is limited to 15 days by state law. Though, a judge can extend the length of the initial order if good cause can be shown.
However, a full hearing on the matter will be required. The alleged perpetrator of domestic violence or actionable threats of domestic violence will be notified by the court and will have an opportunity to make their case at the hearing if they choose to do so. 
Can a Protective Order for Domestic Violence Impact Child Custody in Florida? 
Yes. There can be ramifications of custody and visitation rights of parents when a domestic violence order is put in place. The court may even put a temporary parenting plan in place when an ex parte restraining order is issued. A Florida family lawyer can help you navigate issues of custody and visitation. 
What Happens If a Domestic Violence Restraining Order is Violated in Florida? 
A domestic violence restraining order is legally binding. If it is violated, the offender may be subject to immediate arrest and prosecution. In Florida, the violation of a domestic violence restraining order is generally charged as a first degree misdemeanor criminal offense. 
Set Up a Strictly Confidential Consultation With a Florida Domestic Violence Lawyer
At the Law Office of Gale H. Moore P.A., our Florida domestic violence attorney has the skills, knowledge, and legal expertise to help you navigate the restraining order process. Contact us today to set up a completely confidential initial appointment with a qualified attorney. We provide family law domestic violence representation in Clearwater, Largo, and throughout the area.
Source:
myfloridalegal.com/pages.nsf/0/D67372D70553B1F885256E6000726C5C?OpenDocument