Do Florida's New Alimony Law Apply Retroactively?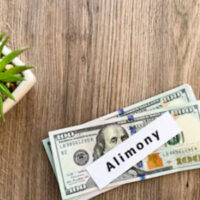 Florida Governor Ron DeSantis recently signed a collection of family law reforms. One piece of legislation—Senate Bill 1416 (SB 1416)—dramatically changed spousal support in our state. Most notably, SB 1416 ended permanent alimony. The law also made other key changes that are expected to lead to a collective reduction in the amount of alimony paid after divorces in Florida.
You may be wondering: Does Florida's alimony reform law apply retroactively? The answer is "no"—it only applies to divorces pending on or after July 1st, 2023. In this article, our Clearwater spousal support lawyer highlights the most important points that you need to understand about how Florida's new law does—and more importantly, does not—affect your case.
Florida's Alimony Reform Does NOT Apply Retroactively 
As a starting point, it is important to clearly emphasize that Florida 2023 alimony reform law does not apply retroactively. If you are already receiving spousal support (or paying spousal support) for a pre-2023 divorce, the new law does not impact your case. While some laws are given retroactive effect, that is generally not the case and it is not the case with our state's 2023 alimony reform.
 The Alimony Reform Applies to Divorces Filed Pending On or After July 1st, 2023 
What divorces are covered by the Florida alimony reform? Florida's new alimony reform will apply to any divorces filed on or after July 1st, 2023. To be clear, this means that if the divorce papers were filed on July 2nd and the case is not yet finalized, it will be covered by the new alimony law. The distinction matters because SB 1416 has reformed our state's alimony rules in a number of different ways, including:
Ending permanent alimony as an option;
Re-defining the categories for duration of marriage (big factor in alimony awards); and
Allowing courts to consider payor's retirement in modification cases. 
Contact Our Clearwater, FL Spousal Maintenance Lawyer for Help
At the Law Office of Gale H. Moore P.A., our Clearwater spousal support lawyer is a diligent, experienced advocate for clients. Do you have any questions about an alimony case in Florida? We can help. Contact our family law team today for a confidential consultation. From our Largo law office, our firm handles spousal support cases in Clearwater and all across Pinellas County.
Source:
flsenate.gov/Session/Bill/2023/1416/?Tab=BillHistory