Clearwater Divorce: Required Financial Disclosures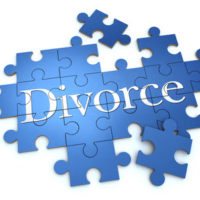 Are you considering getting a divorce in Clearwater, Florida? If so, you need to be ready for all of the challenges that you are likely to face. For many couples, finances become the single most contentious issue that is at stake in their divorce case. To come to a clear resolution of any financial questions or dispute, the true means of each partner must be known. Under Florida law (Rule 12.285) divorcing spouses are required to make extensive financial disclosures.
A Financial Affidavit Is Required   
If you are involved in a divorce dispute, you will be required to produce a completed and signed financial affidavit. In simplified terms, your affidavit is a sworn statement that clearly explains:
Your assets;
Your debts;
Your current income; and
Your reasonable current and future expenses.
In Florida, there are both short form and long form affidavits. Which one you will be required to complete and submit will typically depend on your amount of assets and income. 
Financial Documents Must Be Produced 
Beyond submitting a sworn financial affidavit, you will also be legally compelled to produce certain relevant financial documents and records. What you will need to produce will depend on your unique financial situation. Though, as a general rule, the financial documents that are typically required to be presented include the following:
Tax records;
Bank account records;
Investment and retirement account records;
Pay stubs;
Mortgage documents;
Other debt-related documents; and
Relevant business records.

What Should You Do If Your Spouse Refuses to Comply?  
Despite the fact that Florida has broad and relatively clear financial disclosure rules, there are still many cases in which one spouse tries to hold back certain financial records. Why would this happen? Most often it is because they are hiding information to gain some type of financial advantage in the case. If this has happened to you, you need to take legal action.
If your ex is refusing to disclose documents, or if you believe that they are hiding something related to their finances, you should contact a qualified Clearwater divorce lawyer immediately. Your lawyer will be able to use legal tools to get those documents and records turned over to you. Specifically, your lawyer can file a production request or proceed to Court to seek the undisclosed records. If your ex is being especially uncooperative, your lawyer may even need to take action to get the documents from a third party. It is imperative that you act as soon as possible; if you fail to be proactive, you may lose out on your fair share of the marital property.
Contact Our Florida Family Law Firm Today  
At the Law Office of Gale H. Moore P.A., we have extensive experience handling complex, high net worth divorce cases. If you have any questions or concerns regarding financial disclosures, we can help. For immediate assistance, please call us today at 727-584-2528 to set your fully confidential initial case evaluation. We represent clients throughout the region, including in Clearwater, Largo, Dunedin, Safety Harbor and Indian Rocks Beach.
Resource:
phonl.com/fl_law/rules/famlawrules/famrul12285.htm