Can You Get Your Former Name Restored After a Divorce in Florida?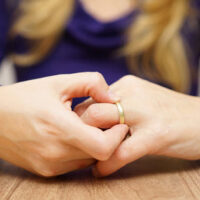 Divorce is complicated. There are so many legal, logistical, and highly personal issues that need to be addressed and resolved—potentially including a name. According to data cited by Forbes Magazine, a significant number of married women who opt to change their name prefer to restore their maiden name after a divorce. Florida has specialized regulations in place for this issue. Here, our Clearwater divorce lawyer provides an in-depth review of the key things to know about getting your name restored after the end of a marriage in Florida.
A Spouse Can Request a Name Change as Part of a Divorce Petition
 When undergoing divorce proceedings in Florida, a spouse has the legal right to request a restoration of their former name. What this means is that during the divorce process the person who changed their name may petition the court to revert to their name that was used prior to the marriage. It is a fairly straightforward process and the request can be included as part of the divorce petition itself.
Note: If this option is not exercised during the divorce, it will require a separate process afterward that will increase the complexity and the cost.
No Party to a Divorce is Required to Restore their Name in Florida
 It is important to emphasize that no party is obligated to restore their former name after a divorce in Florida. In other words, the decision to maintain the married name or revert to the former name is entirely up to each individual. Some people choose to retain their married name for various reasons such as maintaining continuity for their children, professional considerations, or personal preference. A person retains power of their own name.
 Contact Our Clearwater, FL Divorce Attorney for Immediate gal Help
At the Law Office of Gale H. Moore P.A., our Clearwater divorce lawyer is an experienced, future-focused advocate for clients. If you have any specific questions or concerns about the divorce process, we are here as a legal resource. Contact our family law firm today for a fully confidential initial case review. We provide divorce representation in Clearwater and all across Pinellas County, including in Largo, Pinellas Park, Seminole, East Lake, and Tarpon Springs.
Source:
forbes.com/sites/emmajohnson/2015/10/20/should-you-change-your-name-after-divorce/