Can You Change Attorneys in the Middle of a Divorce in Florida?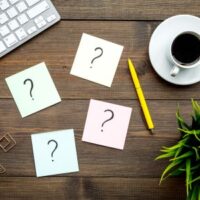 Are you going through a divorce in Florida? It is crucial that you have professional legal representation. Divorce is complicated. The right attorney can protect your family law rights and your financial interests. You may want to ask: Can I change my lawyer during the middle of the divorce process? In Florida, the answer is "yes"—though you may need to get court approval. Within this article, you will find a comprehensive overview of the key things to know about your rights to change your Florida divorce attorney in the middle of the process.
You Need a Divorce Lawyer Who You Trust 
Divorce is an emotionally charged, logistically challenging process. During such a challenging time, it is imperative that you have a Florida divorce attorney who you can rely on. This trust is not merely about their competence in legal proceedings but also about their ability to understand and empathize with your unique situation. A trusted attorney can provide the necessary support and guidance through the complexities of divorce law.
 Florida Law: Parties Have the Right to Choose their Attorney 
Under Florida law, parties involved in a divorce have the unequivocal right to choose their attorney. The principle is rooted in the broader concept of an individual's autonomy in legal representation. It is a right that is not only fundamental but also allows for flexibility and personal choice in what can be a challenging legal process. With this in mind, if you feel the need to change your attorney during the middle of the divorce process you generally have the right to do so.
 A Motion May Need to Be Filed With Court if the Divorce Process is Already Underway 
If you decide to change your family law attorney during an ongoing divorce process, there are certain procedural steps that must be followed. Most often, this involves the filing of a motion with the proper court that formally requests the change of counsel. Your current divorce lawyer will need to withdraw counsel. If you already have another divorce lawyer lined up, they can also file a motion to substitute counsel.
 Florida Courts Will Approve Change of Lawyer—Except in Limited Circumstances 
Florida courts generally approve a change of lawyer in a divorce case. However, there are limited circumstances where a court might deny such a request. These circumstances usually relate to issues of significant delay in proceedings or potential prejudice to the opposing party.
Here is an example: Imagine that a party seeks a change of attorney very late in a divorce case, after the court has already heard all of the evidence. It could be deemed a bad faith tactic to delay the divorce process. Based on those grounds, the change of counsel could be denied by the court. 
Contact Our Florida Divorce Lawyer Today
At the Law Office of Gale H. Moore P.A., our Florida divorce attorney provides solutions-forward legal representation. If you have questions about divorce, please do not hesitate to contact us today to arrange your fully confidential case review. From our Largo, we provide divorce representation in Clearwater and all across the wider region in Pinellas County.