Can You Change A Contested Divorce To An Uncontested Divorce In Florida?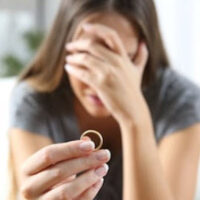 Broadly speaking, divorces can be divided into two categories. A contested divorce is a divorce that is in dispute—a court must weigh in on a key matter. On the other hand, an uncontested divorce is one in which the parties are able to reach a settlement on their own. Most divorces end up being uncontested. A report from Forbes Magazine noted that less than five percent of divorces go to trial. 
This raises an important question: Can a contested divorce be changed to an uncontested divorce? The answer is a clear 'yes'—in fact, most contested divorces are eventually settled before the trial. You and your spouse can agree to a settlement at virtually any point in the process. Though, the opposite is true as well: An uncontested divorce can be derailed at the last minute.
A Contested Divorce Can Become an Uncontested Divorce 
Every divorce is different. While most people enter the process looking for a way to find a low-conflict, amicable solution, the path to a settlement can vary from case to case. Some divorcing couples start out relatively close to a settlement. Others are only able to resolve the case through formal negotiation or mediation. Still other couples start out headed for a trial before eventually reaching a settlement.
Notably, your contested divorce can be settled at any point in the process, up to the day that a verdict is rendered. You do not have to file any special legal paperwork to change a contested divorce to an uncontested divorce. Instead, you just need to be able to settle the case. Once you and your spouse submit a proposed settlement agreement to the court, your separation goes from a contested divorce to an uncontested divorce. 
The Reverse is Also True: Conflict Can Arise Before Divorce is Finalized 
Although many contested divorce cases are eventually settled as an uncontested divorce, the reverse happens as well. Some divorcing couples are very close to a final divorce settlement before something goes wrong. A last minute dispute can arise over property division, debt division, spousal support, child custody, child support, or a wide range of other personal matters.
For this reason, it is important to take your divorce case seriously. Do not assume that your divorce will be resolved until your uncontested divorce is actually finalized by a Florida court. A family law attorney can help guide you through the uncontested divorce process—making sure that your rights and interests are protected every step of the way. 
Consult With a Clearwater, FL Divorce Lawyer
At the Law Office of Gale H. Moore P.A., our Clearwater uncontested divorce attorney is a solutions-centered advocate for clients. If you have any questions about contested divorce or uncontested divorce, we are available to help. Give us a phone call or connect with us online to set up a strictly private initial appointment. We provide divorce representation throughout the region, including in Clearwater, Largo, St. Petersburg, Madeira Beach, Seminole, Feather Sound, and Indian Rocks Beach.
Resource:
forbes.com/sites/frawleypollock/2020/02/18/divorce-dilemma-settle-or-go-to-trial/