Can Mediation Still Work In A High-Conflict Divorce?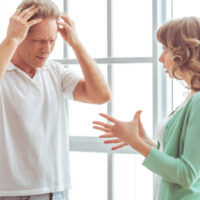 Divorce is relatively common. Nearly half of all marriages in Florida will eventually end in a separation. Most people going through a divorce want to find a way to achieve a low-conflict, cost effective solution. Mediation is a legal process designed to help the parties involved find an equitable, practical, and mutually-agreeable settlement.
This raises an important question: Can divorce mediation still work in a high conflict divorce case? The answer depends entirely on the specific circumstances—but you can always try mediation and withdraw from the process if it does not work for you and your spouse. Here, our Clearwater divorce mediation attorney discusses mediation and high-conflict divorce in Florida.
Divorce Mediation: A Process Designed to Facilitate a Settlement 
As described by the Florida Courts, mediation is a structured process whereby a divorcing couple can come together before a neutral third party to discuss their issues and try to work out an agreement. Mediation can be an effective tool in all types of divorce cases. A divorcing couple that is mostly on the same page but still needs to work out some details may benefit from mediation.
Mediation Can Sometimes Help to Break an Impasse in a Divorce
A divorcing couple that is locked in a high conflict divorce and struggling to communicate may also benefit from mediation. A little bit of progress in the mediation process can help a divorcing couple break an impasse. Every divorce mediation is different. In some cases, the divorcing spouses are largely kept apart during the mediation process itself. They may spend most of their time talking with their own attorney and the mediator.
Mediation Does Not Foreclose Other Options: You Can Withdraw at Any Point 
A divorcing couple going through a high-conflict, emotionally-charged separation may still benefit from trying to mediate their dispute. While mediation does not work in every case, many divorcing couples are able to work toward solutions. When an agreement can be reached through mediation, it can save everyone involved time, money, and stress. Divorce litigation can be challenging.
Of course, not every divorce can be resolved in mediation. You may need to litigate your case in order to protect your rights and interests. The good news is that divorce mediation in Florida is completely voluntary. You can always try mediation to see if progress can be made. If things are not working, you have the right to withdraw from the mediation process at any point in time.
Do You Have Questions About Divorce Mediation?
We can help. At the Law Office of Gale H. Moore P.A., our Clearwater divorce mediation lawyer is committed to helping people resolve conflicts in the manner that works best for them. If you want more information about divorce mediation, we can help. Call us now or send us a direct message to set up a confidential consultation with an experienced family meditation attorney. Our family law firm provides divorce mediation representation in Clearwater and throughout the area.
Resource:
flcourts.org/Resources-Services/Alternative-Dispute-Resolution/Mediation-in-Florida