Can I Stop My Former Partner From Getting A Child Custody Modification In Florida?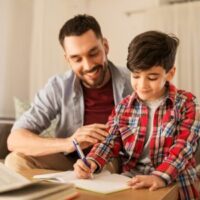 Going through a child custody dispute can be challenging. For a parent, it can bring a tremendous sense of relief to reach a final resolution. If you suddenly find out that your co-parent wants to change the terms of order/agreement, it is normal to be confused and even frustrated. In Florida, a parent may be able to get a custody or visitation modification if they can prove good cause.
This raises an important question: Can you stop a child custody modification in Florida? The answer is 'yes'—but you need to take proactive steps to protect your parental rights. Here, our Largo child custody attorney provides an overview of Florida's family law modification standard and explains the steps to take if you want to stop a change to the custody order/agreement.
Florida Allows for a Custody Modification With a Substantial Change in Circumstances 
The terms of a child custody agreement or child custody order are binding. However, courts have the power to modify an agreement/order when doing so is necessary to protect or promote the best interests of the child. Under Florida law (Florida Statutes § 61.13), child custody can be modified if there has been a "substantial, material, and unanticipated change of circumstances."
In other words, a parent can seek custody and/or child visitation modification if something has changed in a significant way that renders the existing agreement/order inapplicable or inequitable. As an example, a parent's relocation to another jurisdiction could qualify as a substantial and material change of circumstances under Florida law.
The Non-Petitioning Party has the Right to Challenge a Custody Modification 
In Florida, child custody modification cases fit into two broad categories: Undisputed and disputed. When both parents agree that there has been a substantial change in circumstances, Florida courts are willing to give them broad discretion in modifying the terms of child custody. Undisputed child custody modification cases are far less complex.
If one parent objects to the modification, then the case is disputed. The parent seeking a modification has a dual burden:
They must prove that there has been a substantial and material change in circumstances; and
They must prove that their proposed modification is in the best interests of the child.
The non-petitioning parent has the right to present their side of the case to stop a proposed modification, either because the current custody/visitation arrangement is still appropriate or because the specific change being sought by their co-parent is not in the best interests of the child. 
Call Our Largo, FL Child Custody and Visitation Attorney Today
At the Law Office of Gale H. Moore P.A., our child custody lawyer has the skills and expertise to handle the full range of family law modification cases. If you have any questions about child custody modifications in Florida, we are available to help. Contact us today for a confidential assessment of your case. We represent parents in child custody modifications in Largo and throughout the wider region, including in Clearwater, St. Petersburg, Seminole, and St. Pete Beach.
Resource:
leg.state.fl.us/statutes/index.cfm?App_mode=Display_Statute&URL=0000-0099/0061/Sections/0061.13.html