Can I Stop My Former Partner From Changing Our Child's Name?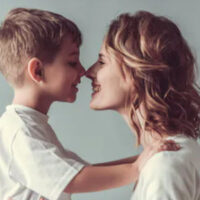 Following a divorce or separation, some parents want to seek a name change for a child. It could be a new first name, a new last name, or both. For the most part, Florida courts will approve a change of a minor child's legal name if both parents consent. While there are exceptions to the rule, Florida courts give considerable discretion to the parents.
This raises an important question: What happens if only one parent wants to change the child's name? The short answer is that it is still possible—but it is much more difficult to do so, and the other parent has options to try to stop a name change. Here, our Clearwater name change attorney explains the steps you need to take if you want to stop your ex from changing your child's name.
Florida Rule: Parent Seeking a Name Change Must Give Notice 
In Florida, the most straightforward path to changing a child's legal name is through a joint petition filed by both parents. If a parent wants a child name change after a divorce or separation, their best option is to negotiate an agreement with the other parent. That being said, one parent still can petition for the name change of a minor child. When doing so, Florida Statutes § 68.07(8) requires them to give advance notice to the other parent. The other parent has a well-established right to participate in the proceedings.
Florida Standard: Petitioner Must Prove Best Interests Beyond a Conclusory Assertion
A Florida court will only approve a child's name change if it is deemed in the best interests of the child. When both parents offer consent for the name change, courts will usually presume that the name change is in the child's best interest. Again, there are some exceptions, but that is the general rule.
However, when only one parent is petitioning for the name change, there is a far higher threshold to prove best interests. Indeed, state courts have clearly articulated a standard whereby the petitioning parent has the burden of proving that the name change is in the child's best interest and they must do so with evidence beyond their own conclusory assertions.
A Florida court will not grant one parent's petition for a name change over the other parent's objections simply because the petitioning parent "thinks it is for the best"—there must be a clear, valid reason why the name change is appropriate. A parent who wants to stop a proposed name change should be prepared to present a case that a new name is not in the best interests of their child. 
Call Our Florida Name Change Attorney for Help
At the Law Office of Gale H. Moore P.A., our Clearwater family lawyer offers compassionate, reliable guidance to clients. If you have questions about stopping a name change, we are available to offer support. For a strictly confidential assessment of your case, please contact us today. We represent parents throughout the wider region, including in Pinellas Park, Tarpon Springs, Dunedin, Citrus Park, and Town 'N' Country.