Can I Get a Child Custody Modification in Florida?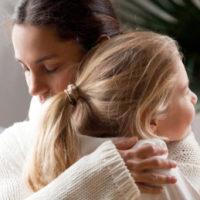 Parenting is complicated. A child custody order or child custody agreement that is currently in place may no longer be effective for you and your family. To account for life's ever changing circumstances, Florida parents have the legal right to seek a custody modification.
That being said, family courts in our state have no interest in re-litigating the same custody or visitation dispute. In order to be eligible for a modification, parents must meet certain criteria. Here, our dedicated Clearwater child custody modification lawyer explains the grounds for seeking a custody modification in Florida.
Understanding Florida Law: Child Custody Modifications
Under Florida law (Florida Statutes § 61.13(3)), a petitioner must prove a substantial, material, and unanticipated change in circumstances to get a child custody modification. In addition, any proposed modification must be in the best interests of the child.
Family courts will not permit a modification solely because one parent is dissatisfied with their current arrangement. In a dispute over a modification, a family court will generally lean towards the status quo. In other words, the petitioning parent has the burden of presenting compelling evidence that demonstrates that granting a custody modification is appropriate.
Seeking a Custody Modification? Here is Why Collaborative Solutions Work Best 
Family courts in Florida give parents considerable discretion to work out their own issues. By far, the easiest way to obtain a child custody modification is to seek an uncontested modification. If both parents are on board with a proposed change, then Florida judges typically will not want to stand in the way. Indeed, courts will generally only block an uncontested modification if they believe that the proposed change is clearly not in the best interests of the child.
For parents seeking a modification, working with their former partner in a collaborative manner to find a mutually agreeable solution is often the best available option. Getting the other parent to sign on will make it far more likely that your modification will be approved. Of course, that is not always possible. Your former partner may refuse to work with you in a reasonable manner. Worse, you may even need a modification because their behavior is threatening the health or safety of your kids. If you find yourself in this type of situation, it is imperative that you get help from a Florida child custody attorney right away. Your lawyer will be able to assess your case and take the appropriate steps to protect your parental rights.
Speak to Our Top-Rated Clearwater, FL Custody Modification Lawyer Today
At the Law Office of Gale H. Moore P.A., our Florida family law attorney has deep experience handling all types of custody modifications cases. No matter the nature of your specific circumstances, we are here to help. For a confidential consultation, please contact us today at 727-584-2528. We serve parents throughout the region, including in Clearwater, Tarpon Springs, Largo, Safety Harbor, Oldsmar, Pinellas Park, and Palm Harbor.