August is One of the Leading Months for Divorce Filings in the United States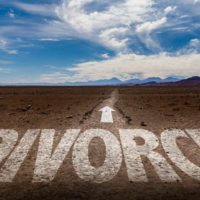 In general, August is viewed as a bit of a 'laid back' month — families go on vacation, people relax and enjoy the end of summer, and even the United States Congress goes into its annual recess. With this in mind, it may be surprising to learn that August is actually one of the leading months for couples filing for divorce.
In fact, a comprehensive study conducted by researchers at the University of Washington and reported on by The Atlantic found that divorce filings peak once in March and then peak again in August — before falling off for the reminder of the year.
Why Do So Many People File for Divorce in August?  
If you had to guess the leading month for divorce off the top of your head, most likely you would not come up with August. This raises an interesting question: Why do so many married couples get separated in August?  There is no easy or definitive answer. However, researchers and sociologists do have theories. They suspect that divorces jump in August, at least in part, for two key reasons:
Unsuccessful summer vacations; and
Children returning to school.
The Broken Promise Theory
First, regarding vacations, researchers have formulated a theory that is referred to as the "broken promise" hypothesis. The logic behind it is that many couples who are already on the path towards a marital breakdown tend to give it "one last shot" — either consciously or subconsciously — before actually seeking a divorce. Of course, the last shot does not always work out. It is perhaps this reason why the three highest periods for divorce filings in the United States are immediately after the Holiday (January), after Valentine's Day (March), and following summer vacation (August).
A New School Year as a Fresh Start
Another, somewhat related, theory is that the new school year may cause an uptick in divorce. For parents who have children who are still in school, August can feel like a whole new year. In many ways, at least for parents, it is like January. It is a time of transition and it is a chance to get a fresh start. This may lead some couples that are nearing separation to make the final decision to file for divorce.
Of course, every marriage is different. There is no right or wrong time to get divorced. It is important that you are able to protect yourself, your rights, and your family. Remember, divorce does not have to be a fierce, traumatic battle. There are collaborative solutions available.
Discuss Your Case With Our Clearwater Divorce Lawyer Today
At the Law Office of Gale H. Moore P.A., our Clearwater divorce attorney is a compassionate, caring advocate for clients. If you are preparing to end your marriage, we can help you navigate the process in a low-conflict, effective manner. To arrange a confidential consultation with an experienced divorce attorney, call us now at 727-584-2528. We serve Largo, Clearwater, and communities throughout the region.
Resource:
theatlantic.com/health/archive/2016/08/why-divorce-spikes-in-august-and-march/496883/
https://www.galehmoore.com/four-things-you-need-to-know-about-taxes-and-divorce/