Are You A Dentist Getting Divorced In Florida? Here Is What You Need To Know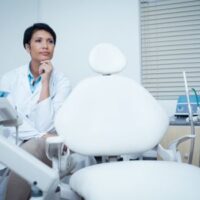 According to data from the Florida Department of Health, there are approximately ten thousand licensed dentists actively practicing in the state. Dentistry can be a lucrative, rewarding, but also demanding career. A study published by The BMJ notes that 25 percent of American dentists in the U.S. have been divorced. For a dentist (and their spouse), going through a divorce can be especially challenging. Here, our Clearwater medical professional divorce lawyer provides a guide to divorce for dentists in Florida.
Divorce is Florida: Know the Basics 
To start, it is important to clarify that the divorce process for dentists is not inherently different. That is to say that the same laws and procedures apply to other professionals who are getting divorced in Florida. Here are some key points to understand about divorce in our state:
Florida is a no-fault divorce state. A divorce is finalized on the grounds that the marriage is irretrievably broken.
You can get a contested or uncontested divorce. Most divorces are uncontested—which effectively means that they are settled outside of litigation.
Florida uses the equitable distribution standard for the division of marital property. Assets are split "fairly" between the spouses.
Parents need to know about custody and visitation. Florida is a best interests of the child state. 
Three Key Things that Can Make a Dentist's Divorce Different 
While the process and the laws are the same, there are also some issues that can make a dentist's divorce more complicated. Here are three key things that can make a dentist's divorce different from the average couple's experience:
A Professional Practice: One of the most significant factors in a dentist's divorce is the existence of a dental practice. A dentist's practice could be wholly (or partially) deemed a marital asset. It can be the subject of extensive valuation and property division disputes. Determining the value of the practice can be a complex process. It involves considerations such as goodwill, equipment, real estate, and patient records. An attorney can help.
High Income/High Assets: Dentists typically enjoy high incomes, which can lead to a greater accumulation of assets during the marriage. High-income divorces often involve more complicated financial situations. The result can be more complex division of assets, as well as more contentious disputes over spousal support and child support calculations.
Career Demands: Dentists often work long hours and have demanding schedules, which can contribute to marital strain and difficulties in finding a work-life balance. In the event of a divorce, these career demands may continue to impact the negotiation of custody and visitation arrangements. It is crucial for dentists to consider their work schedules and the needs of their children when crafting parenting plans. 
Contact Our Clearwater, FL Divorce Lawyer for Dentists Today
At the Law Office of Gale H. Moore P.A., our Clearwater divorce lawyer for dentists is an experienced, solutions-oriented advocate for clients. If you have questions about your rights or responsibilities, we can help. Give us a call now or connect online to set up a confidential consultation. Our firm helps dentists throughout divorce in Clearwater, Pinellas County, and throughout the wider region.
Source:
bmj.com/content/350/bmj.h706