Are Child Custody Orders Permanent In Florida?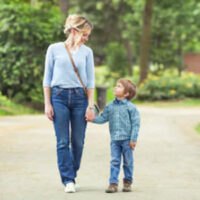 As all parents know, things change. The needs of you, your child, and your family are not always the same as they were in years past. For divorced or separated parents who are subject to a child custody agreement or child custody order, changing circumstances can be especially challenging to navigate.
This raises an important question: Can a child custody order be changed? In Florida, the answer is 'yes'—assuming that there has been a substantial change in circumstances. Here, our Clearwater child custody modification attorney explains the key things to understand about getting a custody agreement or custody order changed in Florida.
Know the Law: Changing a Child Custody Arrangement 
In our state, a child custody agreement/order is always subject to modification. Under Florida Statutes § 61.13(3), courts have the power to modify a custody arrangement in order to account for a major life change. It is important to emphasize that courts will not alter a custody order or agreement simply because one parent is unhappy with the current arrangement. A modification is only appropriate if there has been a "substantial, material, and unanticipated change of circumstances." 
A Parent Seeking a Modification Must Prove Substantial Change in Circumstances 
A parent who wants a modification of a child custody order or child custody agreement in Florida has the responsibility of proving that there has been a substantial change in circumstances. The court will presume that the current arrangement is proper until it is proven otherwise. Some examples of substantial changes in circumstances include:
Relocation (by either party);
Change in job hours or job status;
Change in health status;
Allegations of parental misconduct; or
Anything else that could affect the child's well-being.
Note: Parents have the right to collectively seek a custody/visitation modification in Florida. Courts give more discretion to parents who both want to make a change. It is generally best for a parent who wants a modification to try to work with their co-parent to find an agreeable solution.
Best Interests of the Child Standard Still Applies to Modification Cases 
In Florida, all custody disputes are resolved under the state's best interests of the child standard. A court is required to consider what is best for the child's health, emotional well-being, and social development when making a determination in regards to custody and/or visitation. This standard also applies to child custody modification cases. When a court does modify custody, it will only do so in a manner deemed to be in the best interests of the child. 
Schedule a Confidential Consultation With a Clearwater Child Custody Attorney
At the Law Office of Gale H. Moore P.A., we provide skilled, forward-focused family law advocacy to parents. If you have any questions or concerns about child custody modifications in Florida, our legal team is ready to help. Contact us immediately to arrange your completely confidential case evaluation. From our law office in Largo, we provide child custody representation in Clearwater and throughout all of Pinellas County.
Resource:
leg.state.fl.us/statutes/index.cfm?App_mode=Display_Statute&URL=0000-0099/0061/Sections/0061.13.html