Alimony Reform Bill "Shelved" In Florida, Again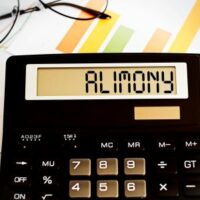 According to a report from Florida Politics, the Florida Senate has left the state's so-called "alimony reform bill" in committee again. Senate Bill 1922, which would require Florida courts to prioritize certain types of alimony in divorce proceedings, will have to wait at least one more year before becoming law. Here, our Clearwater alimony lawyer provides an overview of the spousal support bill and its legislative history.
Senate Bill 1922: Eliminate Permanent Alimony, Limit Durational Alimony 
Senate Bill 1922 seeks to reform Florida's alimony laws in a manner that would make it more difficult for recipient spouses to get long-term, ongoing support payments from their former partner. As it was drafted in committee, the bill would virtually eliminate permanent alimony. In addition, it would cap durational spousal support at half of the length of the marriage. Though, there was also an amendment included to allow for longer terms of alimony for marriages lasting at least 20 years. However, facing some stiff opposition, the supporters of SB 1922 have decided not to go forward with the legislation this spring. 
Note: Senate Bill 1922 was a little bit different than the spousal support reform proposals pursued in previous years. The legislation also includes proposed changes to the state's child custody laws. Essentially, the bill would have included new language that would emphasize that Florida courts must start with a 50-50 child custody presumption in every case. 
It is Becoming an Annual Tradition: Alimony Reform Coming Up Short in Tallahassee 
Ultimately, the specifics of the alimony reform bill will not matter—at least at this time. Once again, the alimony reform effort has fallen short in Tallahassee. This is becoming somewhat of an annual tradition in Florida. For nearly a decade, similar spousal support reform laws have been pushed and have fallen just short of the finish line. In fact, in 2016, an alimony reform bill actually passed in the Florida Senate and the Florida House of Representatives. However, the margins were relatively narrow and then Governor Rick Scott vetoed the legislation.
Although nothing is likely to pass in 2021, it would be a mistake to view the issues of alimony reform as finished. Supporters of the bill are still openly expressing their intent to pursue legislation in the future. As the one of the lead sponsors of the legislative effort Sen. Joe Gruters, the Chairman of the Florida Republican Party, told reporters from Florida Politics, they are going to try to make some more legislative fixes and "bring this bill back next year."
Call Our Clearwater, FL Alimony Attorney for Guidance and Support
At the Law Office of Gale H. Moore P.A., our Clearwater, FL family lawyer has deep experience and expertise in spousal support cases. If you have questions about alimony, we are here to get you answers. Contact our legal team now for a strictly private review of your case. We handle alimony cases in Clearwater and throughout the area, including in Largo, Tarpon Springs, Madeira Beach, and St. Petersburg.
Resources:
floridapolitics.com/archives/422130-senate-leaves-alimony-bill-at-the-altar/
flsenate.gov/Session/Bill/2021/1922