A Comprehensive Guide To Paternity Disputes And DNA Testing In Florida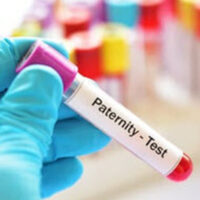 Paternity is the legal foundation of a father's rights and responsibilities in Florida. If there is a dispute over paternity, genetic testing (DNA testing) may be required to determine the child's parentage. There are a clear set of rules, regulations, and procedures that govern the DNA testing process in paternity cases in the state. In this article, our Clearwater paternity lawyer provides an in-depth guide to paternity disputes and DNA testing in Florida
Florida Law: Genetic Paternity Testing Can Be Agreed Upon or Required 
Paternity disputes fit into two relatively broad categories in Florida. In the first, the mother and putative father disagree on the child's parentage, but are willing to work together to facilitate genetic testing to resolve the matter. In the second, one parent may not participate in the DNA testing process. In these cases, a paternity action may be filed by either the mother or a man who claims to be the father to get court ordered genetic testing. 
An Overview of the Steps of the DNA Testing Process for Paternity 
Once it is determined that genetic paternity testing will occur, there is a six step process. Here is an overview of how the DNA testing for paternity process works in Florida:
The mother and child and the putative father will be scheduled for separate appointments a state-approved genetic testing facility;
A photo will be taken of the person being tested to ensure accuracy of the sample;
A sample will be collected—generally through a cheek swab;
The samples and photographs will be sent to a state-approved laboratory for testing;
The lab will compare the samples to determine if there is a genetic match; and
The results will be mailed to the parties—usually within two weeks. 
Understanding the Accuracy of DNA Testing for Paternity 
Genetic testing to determine a child's biological father is highly accurate. As explained by the Florida Department of Revenue, valid DNA samples from the child and putative father will lead to one of two testing results:
Zero Percent Chance of Biological Father: If the results show that a man has a zero percent chance of being the child's biological father, that will close the paternity case. The mother will be notified of the results.
99 Percent or Higher Chance of Biological Father: DNA testing is extremely accurate. A result that states that a man is the child's biological father has significantly more than 99 percent chance of being accurate. It is a nearly perfect test. 
Get Help From Our Clearwater, FL Paternity Lawyer Today
At the Law Office of Gale H. Moore P.A., our Florida family lawyer has the legal experience and professional expertise to take on all paternity claims, including disputes. If you have any specific questions about paternity and DNA testing, we are available to help. Call us now or connect with us online to arrange your completely confidential appointment with a top attorney. From our Largo law office, we handle paternity cases in Clearwater, Pinellas County, and all over the region.
Source:
floridarevenue.com/childsupport/Pages/genetic_testing.aspx