Is Divorce Different for Stay-At-Home Parents?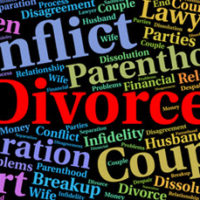 According to the most recent data from the Pew Research Center, nearly one in five American parents — 18 percent — report that they voluntarily stay at home with their children. In many ways, a divorce for a stay-at-home parent is similar to a divorce for a parent who is working on a full-time basis. There are a number legal, financial, and emotional issues that must be addressed.
At the same time, stay-at-home parents also have some unique issues that they should keep in mind. If you are a stay-at-home mother or stay-at-home father and you are getting divorced in Largo, Florida, it is crucial that you know how to protect your legal rights.
Three Important Divorce Considerations for Stay-At-Home Parents 
Maintaining Financial Stability During the Separation

Stay-at-home parents need to be sure that they can maintain their personal financial stability during and after the separation. Some stay-at-home parents reasonably worry that their partner will attempt to deny them access to funds — including the money to pay for a divorce attorney. Your spouse does not have the right to simply cut you out of all of the marital assets. If you have questions about your access to income while your divorce is still pending, you should call a lawyer immediately.
Getting Access to All Relevant Documents and Records

In divorce proceedings, parties have a right to access all relevant financial information. In some cases, this can be more challenging for stay-at-home parents. If your partner is bringing in all or most of the income to the marriage, it is possible that your name is not on some very important accounts. You may have trouble getting the records you need if your partner refuses to cooperate with you. Still, under Florida law, all parties to a divorce must provide full financial information. If you are concerned that your spouse is concealing assets or hiding information, you should discuss this issue with your divorce attorney. 
Understanding the Effect on Child Custody Proceedings

In Florida, all child custody issues are resolved under the state's 'best interests of the child' standard. In applying this legal standard to any given case, Florida family law courts will review a number of different factors, including each party's demonstrated parenting ability and the established relationship each parent has with their children. Depending on the specific nature of the case, a stay-at-home parent may be in a more favorable position to obtain primary custody of their children. Courts want to make a divorce as easy on children as possible. Of course, there are no certainties. All custody and visitation claims must be resolved on a case-by-case basis. 
Get Help From a Largo, FL Divorce Lawyer
At the Law Office of Gale H. Moore P.A., our experienced Florida divorce attorney is a passionate, committed family law advocate. If you are a stay-at-home mother or stay-at-home father and you are getting divorced in Florida, we can help. To set up a confidential initial consultation with a divorce lawyer, please call us today at 727-584-2528. We represent clients in Largo, Clearwater, and throughout the surrounding communities.
Resource:
pewresearch.org/fact-tank/2018/09/24/stay-at-home-moms-and-dads-account-for-about-one-in-five-u-s-parents/
https://www.galehmoore.com/four-divorce-tips-for-medical-professionals/