Do Children Ever Testify in Child Custody Proceedings in Florida?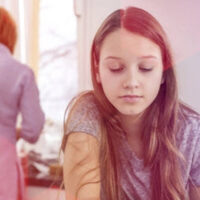 In Florida, courts are highly sensitive to the needs and well-being of young children. As a general rule, courts do not want children to testify in child custody cases or in other family law proceedings. However, there are certain limited circumstances in which a child's testimony may be deemed necessary and appropriate. Here, our Clearwater child custody lawyer provides an overview of Florida's procedural rules regarding child testimony in family law cases.
Florida Law: Child Testimony Prohibited Without 'Compelling' Reason
Under Florida law (Florida Family Law Rules of Procedure 12.407), children are prohibited from testifying in family law cases—including in custody proceedings and divorce proceedings—unless a  compelling reason has been presented. If a parent wants their child to testify, they must be able to demonstrate good cause that such testimony is appropriate and necessary.
Florida courts take this rule very seriously. The goal is to prevent children from being involved with or exposed to the stress of family law litigation to the maximum extent possible. Before being required to testify in court, a Florida judge must determine that a child's testimony is both relevant and necessary to resolve the issues before the court. Additionally, courts will consider the impact that giving testimony is likely to have on a child's mental and emotional health.
A Child's Testimony May Occur in Judge's Chambers 
If a child does testify—particularly if it is a child who is younger than 13 years old—the statements will most likely not be made in open court. For obvious reasons, testifying in open court is unreasonably stressful for many children. As such, Florida family law judges have discretion to hear a child's testimony that takes place within their chambers. Depending on the specific circumstances of the case, the parents may or may not be present during the testimony.
Limiting a Child's Exposure to a Family Conflict  
Going through a separation can put significant stress on a family. Whenever possible, it is best to keep your children out of your divorce. In many cases, parents can work together to reach a reasonable child custody agreement that best serves themselves and their family—avoiding litigation altogether and avoiding any need for testimony from a child.
With the help of an experienced Clearwater, FL divorce attorney, you and your family work to reach a collaborative custody & time sharing resolution that protects your rights and your child. Of course, there are exceptions. Unfortunately, you may be dealing with another parent who simply refuses to cooperate or respect you. Aggressive legal action may be necessary to protect your rights.
Discuss Your Case With Our Custody Attorney
At the Law Office of Gale H. Moore P.A., we are compassionate, experienced advocates for parents and families. If you have questions about a child's testimony in a family law case, we are here to offer help. We have an office in Largo and we serve parents and families in Clearwater and throughout the surrounding region, including in Tampa, Palm Harbor, and St. Petersburg.
Resource:
casetext.com/rule/florida-court-rules/florida-family-law-rules-of-procedure/rule-12407-testimony-and-attendance-of-minor-child
https://www.galehmoore.com/supervised-time-sharing-formerly-known-as-visitation-when-is-it-required-in-florida/