Divorce and Social Security Benefits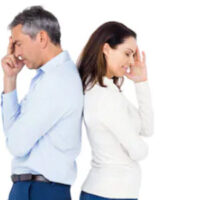 Social Security benefits are an important part of the 'three-legged stool' that makes up the retirement security in the United States. Yet, many people simply do not understand their Social Security benefits. Indeed, a study from the National Retirement Institute found that more than 90 percent of Americans lack a comprehensive understanding of their Social Security eligibility.
Going through a divorce can make dealing with Social Security even more complex and confusing. It is imperative that you and your former partner are able to access the full benefits that you rightfully deserve. After all, you paid into the system for decades. In this article, our Clearwater divorce lawyer highlights the key things you should know about Social Security benefits and divorce. 
When Can You Collect Spousal Social Security Benefits After a Divorce? 
Under Social Security Administration (SSA) regulations, a divorced person may be eligible to access a share of their former spouse's Social Security benefits. In fact, benefits may be available even if your former partner has been remarried. In order to recover Social Security benefits through a former spouse, you must:
Have been married to them for at least ten years;
Be over the age of 62, or over the age of 50 and legally disabled; and
Be seeking Social Security benefits through a spouse that are higher than your own individual benefits.
To be clear, if you get remarried, you will almost always be ineligible to recover Social Security benefits through your former spouse. Your ex's remarriage will not impact eligibility, but your own remarriage will. 
Consider All Retirement Benefits When Dividing Property 
Florida couples who are getting divorced — particularly those who are over the age of 40 — must carefully consider all of their retirement benefits, assets, and savings when they are dividing up the property. In the modern world, retirement assets are more complicated than ever. An experienced Clearwater divorce lawyer will assess your case and make sure that you and your former partner do not leave any financial benefits on the table.
Beyond ensuring access to the full available Social Security benefits, it may also be advisable to obtain a qualified domestic relations order (QDRO). With a QDRO, divorcing couples can effectively split retirement benefits without incurring additional fees, taxes, or other financial penalties. When you can easily divide the full extent of your retirement assets, it will be far less challenging to come to a fair and amicable divorce settlement. Do not leave benefits on the table. 
Discuss Your Case with Our Clearwater, FL Divorce Attorney
At the Law Office of Gale H. Moore P.A., our Clearwater divorce lawyer is a compassionate, committed advocate for clients. If you have any questions about divorce and Social Security benefits, we are here to help. To request your strictly confidential family law consultation, please call us today. With an office location in Largo, our attorney represents clients all around the region, including in Clearwater, Pinellas Park, and Seminole.
Resource:
usatoday.com/story/money/2019/07/01/divorced-heres-how-it-will-affect-your-social-security-benefits/39641809/
https://www.galehmoore.com/august-is-one-of-the-leading-months-for-divorce-filings-in-the-united-states/