How Will Adultery Impact a Divorce in Florida?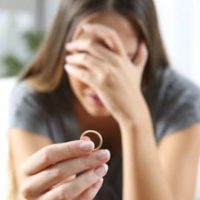 Marriages can fall apart for many different reasons. Infidelity is generally near the top of any list of 'reasons for divorce'. As Florida is a no-fault divorce state, neither spouse is legally required to  prove that their partner did anything wrong to be eligible to separate. In that sense, adultery has no impact on your actual ability to get divorced.
However, this does not mean that adultery is completely irrelevant to your divorce case. Quite the contrary, adultery can have a real impact on certain key issues. In this article, our dedicated Clearwater divorce attorney provides an overview of how marital infidelity affects divorce in Florida in the modern era.
Understanding the Impact of Adultery on Your Florida Divorce  
Property Division

Florida law instructs courts to divide marital property in a fair and equitable manner. As a general rule, adultery is unlikely to have a substantial impact the division of assets. However, there are certainly some exceptions to this general rule.
The key factor is usually the economic impact of the adulterous relationship. For example, if the evidence suggests that expensive gifts were bought for a mistress or that hotel rooms were frequently rented to carry out the affair, that evidence will certainly be relevant. This is a type of dissipation of assets. 
Alimony (Spousal Support)

Under Florida's alimony statute, it is clearly stated that family law courts have the authority to consider adultery and the circumstances thereof in determining the value and duration of an alimony award.
If adultery is an issue in your divorce case, and you believe that you are owed alimony or may be ordered to pay alimony, it is strongly recommended that you consult with an experienced divorce lawyer about your case. 
Child Custody & Visitation

Under Florida law, child custody & visitation issues are resolved under the state's 'best interests of the child' statute. In applying this statute, a determination may be required regarding each parent's fitness.' One of the enumerated factors that Florida courts consider when dealing with custody/visitation disputes is the 'moral fitness of the parents'. It is possible that a Florida court will find that adultery is evidence of poor moral fitness.
To be clear, that certainly does not happen in every case. A history of adultery will not automatically deny a parent custody or visitation. Generally, some evidence must be presented that establishes that infidelity had an adverse impact on parental fitness. For example, if a parent consistently forgot to pick up their child or neglected parental duties because they were having an affair, a Florida family law court is likely to hold that against them in a child custody dispute. Ultimately, the specific facts of each case matter. 
Contact a Clearwater, FL Divorce Lawyer Today
At the Law Offices of Gale H. Moore P.A., our top-rated Clearwater divorce attorney has extensive experience handling the full range of family law matters. We always offer our clients honest, effective legal guidance. For a confidential divorce consultation, please call us today at 727-584-2528. From our office in Largo, we represent individuals and families in Clearwater, Dunedin, Seminole, Palm Harbor, and communities throughout the region.