How To Get An Uncontested Divorce In Florida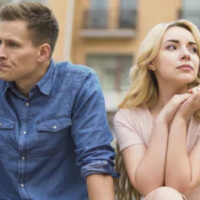 While going through divorce is never easy, it does not have to be a nasty or drawn out fight. In fact, most married couples in divorce who separate opt for an uncontested divorce. An uncontested divorce is one in which a settlement is reached and a divorce can be finalized without an adversarial litigation process. Here, our Clearwater uncontested divorce lawyer provides a brief guide to getting an uncontested divorce in Florida.
You Must Meet Florida's Residency Requirement to File in the State
As a starting point, you must meet our state's residency requirement to file for divorce in Pinellas County. Under Florida law (Fla. Stat. § 61.021), to file for divorce in the state, "one of the parties to the marriage must reside 6 months in the state." It does not matter which state you got married in. As long as one party has lived in Florida for the past six months, you can file for divorce in the state. If you live in Clearwater or Largo, you should file for divorce in Pinellas County.
You and Your Spouses Must Agree On the Grounds for Divorce 
To get an uncontested divorce, you must agree on the grounds for divorce. In Florida, this is actually a relatively straightforward part of the process. Fault is no longer a legal issue in divorces in Florida. Indeed, there are only two valid grounds for divorce:
The marriage is irretrievably broken (no fault); or
One of the parties is mentally incapacitated (no fault).
The overwhelming majority of couples in Florida get divorced on the grounds that their marriage is  irretrievably broken. You do not need to prove anything to get divorced on these grounds. Your testimony is sufficient.
You and Your Spouse Must Reach an Agreement on All Relevant Marital/Family Issues 
An uncontested divorce avoids litigation because it has been settled. To reach a settlement, you and your spouse must work out all relevant marital and family issues. This is the most complicated aspect of the uncontested divorce process. A settlement may need to be reached on:
Property division;
Debt division;
Alimony (spousal support);
Child custody & visitation; and
Child support.
Even if you cannot currently agree on all of these matters, you may still be able to reach an uncontested divorce settlement. An experienced Clearwater divorce lawyer can represent you in negotiations, including in divorce mediation. 
You Need to File the Uncontested Divorce Paperwork 
Finally, once an agreement on all issues has been reached, a couple must jointly file the uncontested divorce paperwork. An experienced Clearwater, FL divorce lawyer can help you ensure that the paperwork is completed and filed properly. 
Schedule a Confidential Consultation With a Clearwater, FL Uncontested Divorce Attorney
At the Law Office of Gale H. Moore P.A., our Clearwater uncontested divorce lawyer is a solutions-focused advocate for clients. If you have any questions or concerns about the uncontested divorce process in Florida, we are available to help. Contact us today to set up a completely confidential case evaluation. Our firm handles uncontested divorce cases in Clearwater, Pinellas County, and throughout the surrounding communities.
Source:
leg.state.fl.us/Statutes/index.cfm?App_mode=Display_Statute&URL=0000-0099/0061/Sections/0061.021.html