How Does The Appeals Process Work For A Family Law Case In Florida?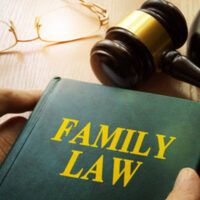 Going through family law litigation is never easy. Whether it is a divorce, custody case, or child support issue, it can put a lot of pressure and stress on a person. While a decision from a judge can bring some important closure, it can be difficult to deal with an unfavorable ruling. Florida does have an appeals process for most family law cases. Here, our Clearwater family lawyer explains the key things you should know about how the appeals process works for these cases in Florida.
You Must Initiate an Appeal (File a Notice of Appeal) Before the Deadline Expires 
First and foremost, it is important to emphasize that an appeal is not automatic. To get an adverse family law decision reviewed by an appeals court, you must actively file for appeal. There is a very strict deadline to initiate the appeals process in Florida. Here is an overview of the timeline to file your appeal for most types of family law cases:
Notice of Appeal (30 Days): A family law appeal is initiated in Florida with the filing of a document called a Notice of Appeal. You usually only have 30 days to file a Notice of Appeal.
Appellate Brief (70 Days); You make your case on appeal through an appellate brief—which is essentially your opportunity to explain why the court made a material error. The appellate brief should be submitted within 70 days of the Notice of Appeal. 
Appellate Court is Limited Largely to the Trial Record 
As explained by the Florida Courts, the appeals process exists to "provide the opportunity for thoughtful review of decisions" made by lower courts. An appeal of an adverse family law decision is not a new case. You do not start from the beginning again. In fact, appellate courts in Florida generally will not hear any "new" evidence. Instead, the courts are largely restricted to reviewing the trial record for legal or procedural errors. If there was a significant error by the law court—such as a misapplication of law—the appellate court can rectify that error.
 You Should Carefully Discuss an Appeal With a Family Lawyer 
The reality is that not every adverse decision is a good candidate for appeal. Appellate law is complicated. Your case should be reviewed by an experienced attorney who can help you determine what grounds, if any, exist for an appeal. If there are grounds for appeal, it is imperative that you make a strong and compelling case in your appellate brief.
 Consult With a Pinellas County Family Law Attorney Today
At the Law Office of Gale H. Moore P.A., our Florida family lawyer is a skilled, knowledgeable advocate for clients. If you have questions about family law appeals, we are here as a legal resource. Give us a phone call now or contact us online to arrange a completely confidential consultation. We provide family law services throughout Pinellas County, including in St. Petersburg, Clearwater, Largo, Palm Harbor, Dunedin, Tarpon Springs, East Lake, Oldsmar, and Pinellas Park.