Four Reasons Why Divorce Mediation Can Be A Useful Tool For Separating Parents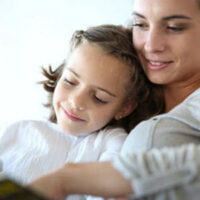 Are you a parent of a young child preparing for a divorce in Florida? If so, it is normal to feel stressed out by the process. Divorce is emotionally and logistically complicated. For parents, divorce mediation can be a useful tool to help them resolve their issues in a reasonable, low conflict manner with a focus on protecting their children and preserving relationships. In this article, our Clearwater divorce mediation lawyer highlights four reasons why divorce mediation may be the right choice for parents going through a separation.  
There is an Emphasis on Low-Conflict Solutions 
You have probably heard plenty of horror stories about divorces gone wrong. The good news is that not every separation is like that. While divorce is challenging, it does not have to turn into a nasty fight. Mediation is a structured legal process focused on low-conflict, mutually agreeable solutions. As described by the Florida Courts, the goal of mediation is "to try to work something out." The role of the mediator is to help the parties understand their points of conflict and points of interests so that they can move towards a fair resolution. 
You Can Find Collaborative Solutions for Child Custody and Time-Sharing 
Florida strongly favors some form of shared parenting following a separation. Parents should be ready to work together to find a child custody and child visitation arrangement that works effectively for their family. Mediation can be extremely helpful in this regard: You and your spouse can work collaboratively to find a solution that ensures that your children are properly cared for. It is a lot easier to preserve familial relationships when you work collaboratively to find answers. 
What You Say is Largely Confidential 
In Florida, the divorce mediation process is protected by strong confidentiality provisions. In effect, this means that you and your partner can use the mediation process openly and honestly without worrying that what you say will become part of the public record. In contrast, divorce litigation may become part of the public record. With mediation, the actual contents of your discussions can largely be kept out of the public eye. 
Mediation Can Save Time and Money
For parents going through a divorce, financial considerations are always important. For most divorcing couples, mediation can save a lot of time and money when compared to litigation. By seeking professional guidance early on in the divorce process, you and your former partner can put yourselves in the best position to find a timely, cost effective resolution. 
Get Help From Our Clearwater, FL Divorce Mediation Lawyer Today
At the Law Office of Gale H. Moore P.A., our Clearwater divorce mediation attorney is an experienced, solutions-driven advocate for parents. If you want more information about divorce mediation, we are here to help. Contact us today for a completely confidential review of your case. Our law firm provides divorce mediation all over the region, including in Palm Harbor, Dunedin, Belleair, Indian Rocks Beach, St. Petersburg, and Tarpon Springs.