Four Illustrative Statistics About Child Custody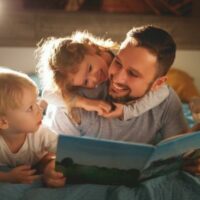 For parents of young children, adolescents, or teenagers, a divorce or separation can be especially challenging. You and your co-parent are going to have to figure out issues regarding child custody and visitation. This can be stressful. The good news is that many other parents have been in the exact same position. With the right guidance and focus, you can make it work for your family. In this article, our Largo child custody lawyer highlights four important statistics about child custody.
Only Half of High Schools Students Live With Both Biological Parents 
Many parents with young children have gotten divorce or separated without ever getting married in the first place. According to data from the Institute for Family Studies, only 53 percent of U.S. high school seniors in 2019 lived in the same house with both of their biological parents. In other words, around half of all high school students in the United States live in some form of a "non-traditional" family environment. Many families have navigated the custody and visitation process. 
80 Percent of Single Parent Households are Led By Mothers 
Child custody and visitation laws are gender neutral. In Florida, parents are presumed to have an equal right to have custody and parenting-time with their children. Mothers have no "advantage" in the custody process. That being said, the reality is that mothers are more likely to have primary custody than fathers. According to data cited by The Hill, nearly 80 percent of single parent households nationwide are led by mothers. 
The Overwhelming Majority of Custody Cases are Settled Outside of Court 
If you are thinking about custody or visitation, you may be worried about getting locked in a prolonged legal battle. No parents want this to happen. Fortunately, it does not actually happen in most cases. Studies suggest that approximately 90 percent of child custody cases are resolved by the parents outside litigation. There are many options available—including family mediation—through which divorcing or separating parents can work out a custody and visitation arrangement in a non-adversarial environment. 
Only 44 Percent of Custodial Parents Receive Full Child Support Owed 
With custody naturally comes the issue of child support. A parent with primary physical custody in Florida may be entitled to child support payments from their co-parent. Alarmingly, many custodial parents struggle to get the full amount that they are owed. The United States Census Bureau reports that only 44 percent of custodial parents who are owed child support have actually received the full amount owed to them.
Get Help From a Child Custody Lawyer in Largo, FL
At the Law Office of Gale H. Moore P.A., our Largo child custody attorney is a skilled, compassionate, and solutions-focused advocate for parents. We know how to find solutions that work. Reach out to us by phone or contact our family law team online for a fully confidential case review. With a legal office in Largo, we serve communities throughout all of Pinellas County.
Sources:
census.gov/newsroom/press-releases/2018/cb18-tps03.html
ifstudies.org/blog/growing-up-with-mom-and-dad-new-data-confirm-the-tide-is-turning