Four Common Misconceptions About Property Division In Divorce In Florida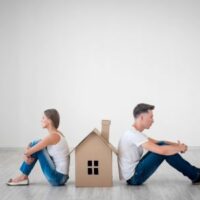 Are you preparing to get divorced in Florida? If so, it is normal to have a lot of questions about property division. Splitting up assets is one of the most complex—and often contentious—aspects of ending a marriage. There are a lot of myths about how property division actually works in Florida. In this article, our Clearwater property division attorney dispels four of the most common misconceptions about asset distribution in a Florida divorce.
Misconception #1: A 50/50 Division of Assets is Guaranteed
 False. Under Florida law (Florida Statutes § 61.075), a married couple's marital property is subject to equitable distribution in a divorce. An equitable distribution is defined by Florida law as a "fair" division of property. To be clear, 50/50 splits are relatively common. In fact, the Florida statutes state clearly that "the court must begin with the premise that the distribution should be equal." However, there is no guarantee of an equal split. Quite the contrary, Florida courts are instructed to give a greater share of marital property to one spouse if there is "justification for an unequal distribution based on all relevant factors."
 Misconception #2: Pre-Marital Property is Never Subject to Division in Florida
 False. In Florida, a spouse's pre-marital property—that money and assets that they brought into the marriage—can be kept separate. However, it is not true that pre-marital property is never subject to division in Florida. Indeed, it is actually not that uncommon for separate, pre-marital property to "transmute" into marital property. If a spouse's pre-marital property is commingled with jointly-held assets, it can become marital property for the purposes of the law.
 Misconception #3: Debt is Not Subject to Property Distribution 
False. In a Florida divorce, financial liabilities are treated much the same way as financial assets. That is to say that debt can be subject to property distribution. Even if a debt is entirely in the name of one spouse, it could still be potentially "divided" across both partners as part of the divorce process. It is important to consider debt as part of any property division agreement.
Misconception #4: Spouses Have Little Control Over What Happens to Property in a Divorce
 False. Collectively speaking, you and your spouse actually have a considerable amount of control of how property, assets, and debts will be divided. Indeed, if you can reach an uncontested divorce settlement with help from an attorney, a Florida court will almost always sign off on the agreement and allow you and your spouse to divide assets in the way that you both see fit.
 Contact Our Clearwater, FL Property Division Attorney Today
At the Law Office of Gale H. Moore P.A., our Clearwater divorce lawyer has deep experience handling complex property division matters. If you need more information about asset vision in Florida, we are here as a legal resource. Contact us today to set up a completely confidential family law consultation. With an office in Largo, we help clients resolve property division matters throughout the region, including in St. Petersburg, Clearwater, Oldsmar, Palm Harbor, and Dunedin.