Can a Protective Order Be Modified in Florida?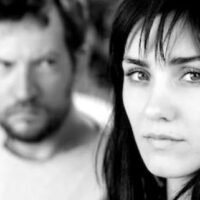 A protective order is a type of restraining order designed to provide protection to victims of spousal abuse or domestic violence. As explained by the Florida Bar Association, there are actually four different types of domestic violence protective orders in Florida: Domestic Violence, Repeat Violence, Dating Violence, and Sexual Violence.
All four types of protective orders are subject to modification. When warranted, a Florida court has the power to modify the terms of an injunction. In this article, our Clearwater domestic violence attorney highlights the most important things you should know about modifying an existing protective order in Florida.
Any Party to a Protective Order Can Petition for a Modification

Under state Florida law, any party to a domestic violence protective order has the right to petition the court to modify the terms. You can file a motion to alter a protective order if:
You initially sought the protective order;
Another party got the protective order on your behalf; or
The injunction was entered against you.
As long as you are a party to the protective order in question, you have the right to seek a modification. That does not mean that you will always actually get a modification, but you have the ability to apply for one. 
Use Family Law Form 12.980 to Modify an Injunction
To initiate the process of modifying a protective order, the moving party must use Form 12.980 (Motion for Modification of Injunction for Protection Against Domestic, Repeat, Dating, or Sexual Violence or Stalking). If you are the one petitioning to alter an existing protective order, you have a legal responsibility to ensure that all other parties named in the order are served with proper notification. It is highly recommended that you seek guidance from an experienced Florida family lawyer to ensure compliance with these rules. 
A Family Lawyer Can Help You Build a Case for a Modification

Similar to other family law matters, Florida courts generally presume that a modification is not necessary/appropriate. Put another way, a family law judge will start from the assumption that a protective order was put in place for good reason. To get a modification, you have the burden of providing strong, compelling evidence that clearly demonstrates that a modification is warranted. In most cases, this requires proving a substantial change in circumstances—something material must have changed since the initial order was entered. A Florida family lawyer with experience handling complex domestic violence cases can help. 
Call Our Largo, FL Family Lawyer for Immediate Help
At the Law Office of Gale H. Moore P.A., our Florida family attorney has the skills and experience to handle the full range of domestic violence matters, including protective orders. If you have any questions about modifying an existing protective order, we can help. Contact our firm right away for a completely confidential initial consultation. From our legal office in Largo, we represent clients in Pinellas County and throughout the wider region.
Resources:
flcourts.org/content/download/403253/file/980j.pdf
floridabar.org/the-florida-bar-journal/floridas-four-orders-of-protection-against-violence-distinguishing-the-difference/